PlayStrategy's 2nd Birthday Tournament
We have a marathon medley tournament to celebrate 2 years of PlayStrategy!
@PlayStrategy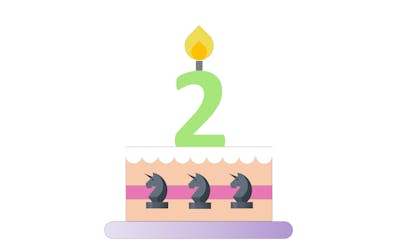 On Friday 21st July, PlayStrategy celebrates its 2nd Birthday, and you can join in these celebrations with our birthday tournament. The tournament is our first 24 hour Marathon Medley and takes the place of the 24 hour 'Yearly' tournament for next week. All 32 games/variants are covered at some point within the 24 hours, and each features for at least 30 minutes, with the length of time determined by our balancing algorithm.
This tournament follows up last year's birthday tournament where @e-pluszak took a narrow and exciting win in the 7 hour festivities. This year we will have @PST-Greedy-Tom on standby to play games, but we hope there will be plenty of games between users, as many drop in throughout the day!
It has been a busy year on PlayStrategy and we have really noticed the growth of the platform in terms of active users and games played in the second year. Thanks to all of our loyal users who have played many games, taken part in many tournaments, contributed socially in the chat/forums, and attempted the weekly challenges.
We've got some exciting updates in the pipeline as well. We've already announced that we are adding Go to the site, and we hope to have that launched in the next month or so. We're going to be branching out into some non-abstracts with Backgammon also planned for 2023. But if that's a bit far from your personal taste then don't worry as we have a new Chess Variant also in the pipeline - one which is requiring a big refactor of the codebase to accommodate! There will be other small variants for abstract games planned in 2023 too...