Othello
Flip pieces between your color to get the most board area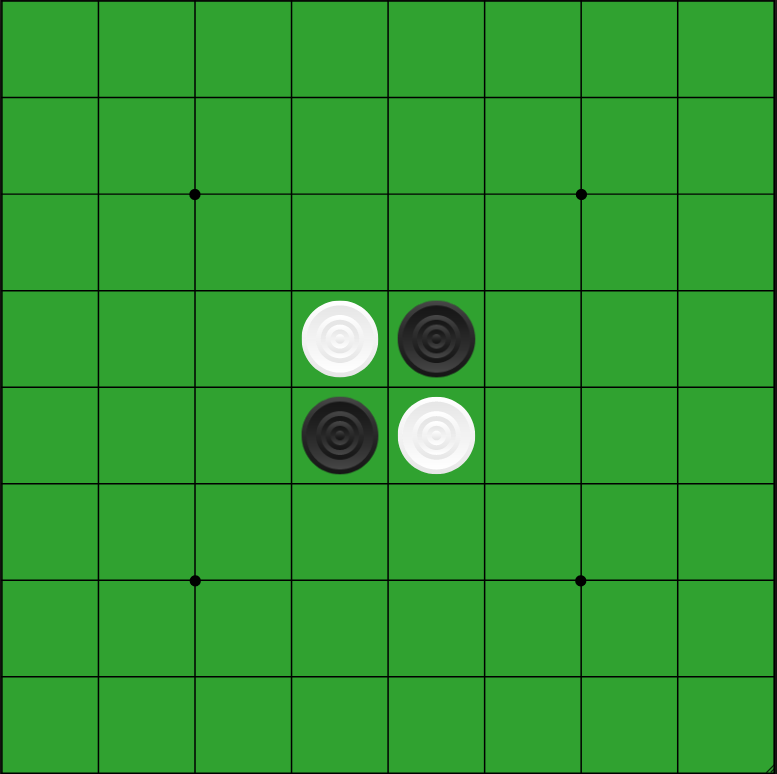 Rules
Othello is played on a 8 x 8 board with a fixed initial setup as seen in the picture above. Players (black vs white, starting with black) take it in turns to drop a piece on the board, flipping enemy pieces to become their own; with the aim to have more pieces than their opponent by the end of the game.
To drop a piece on the board you must enclose the enemies piece(s) with you own. In doing so, you capture those piece(s) and they become yours.
For example at the start of the game you have 4 possible moves as highlighted below on the left, and the result of a possible first move can be seen on the right.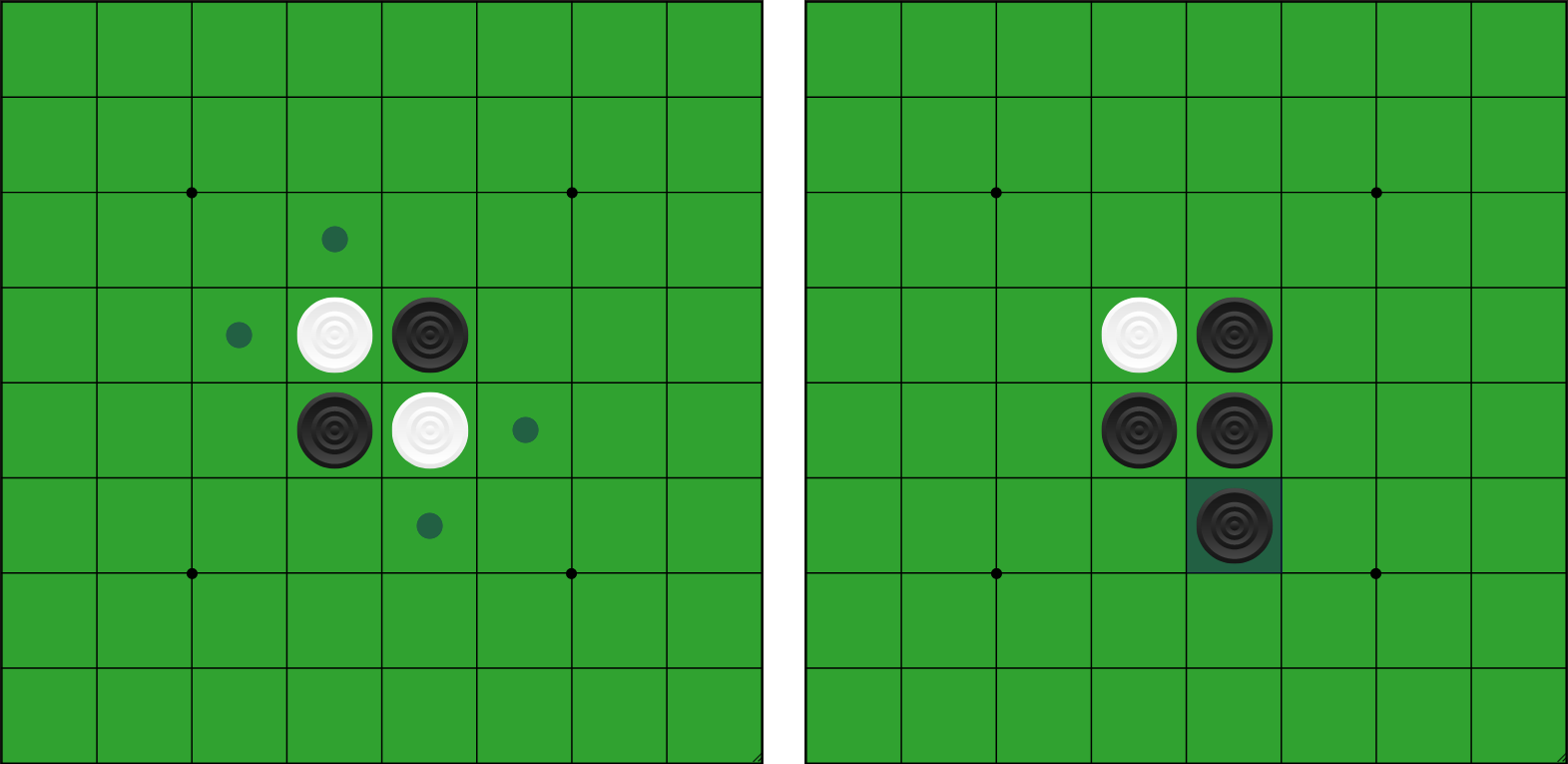 The game continues with each player placing one piece until either:
The board is full of pieces,
Neither player can move (if only one player cannot move then they pass and the other gets to take another turn)
Once the game stops the player with the most pieces wins. A tie is given is both players have the same number of pieces at the end of the game.
Licensing
In cooperation with World Othello Federation
TM & © Othello, Co. and Megahouse
Othello: a minute to learn... a lifetime to master